Old Glory Bank charges no monthly maintenance fees for our Freedom Spending and Freedom Savings accounts.
For an outline of the fees that apply to various transactions and activities in your Old Glory Bank spending and savings accounts, please see our Fee Schedule below.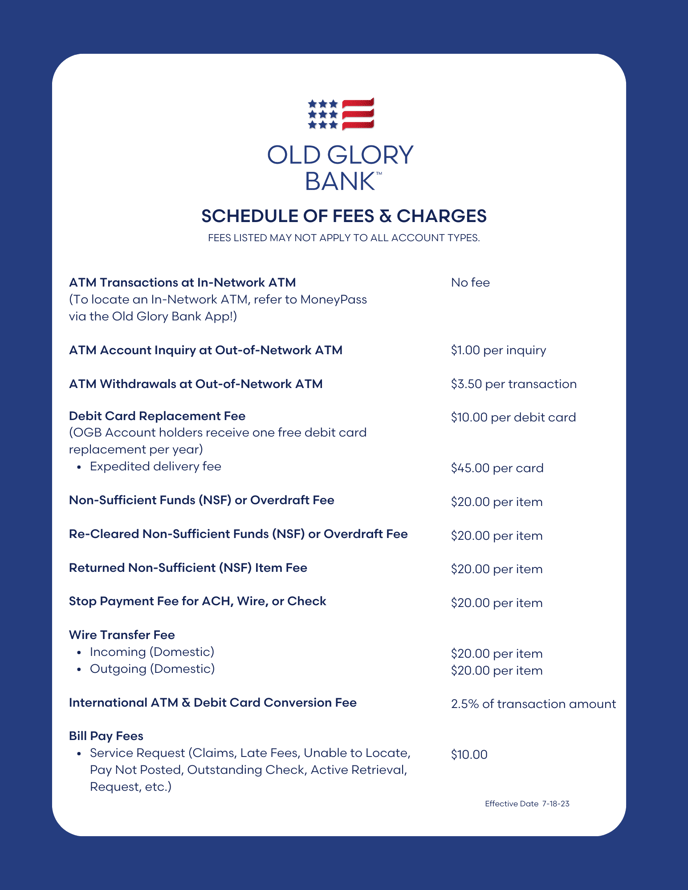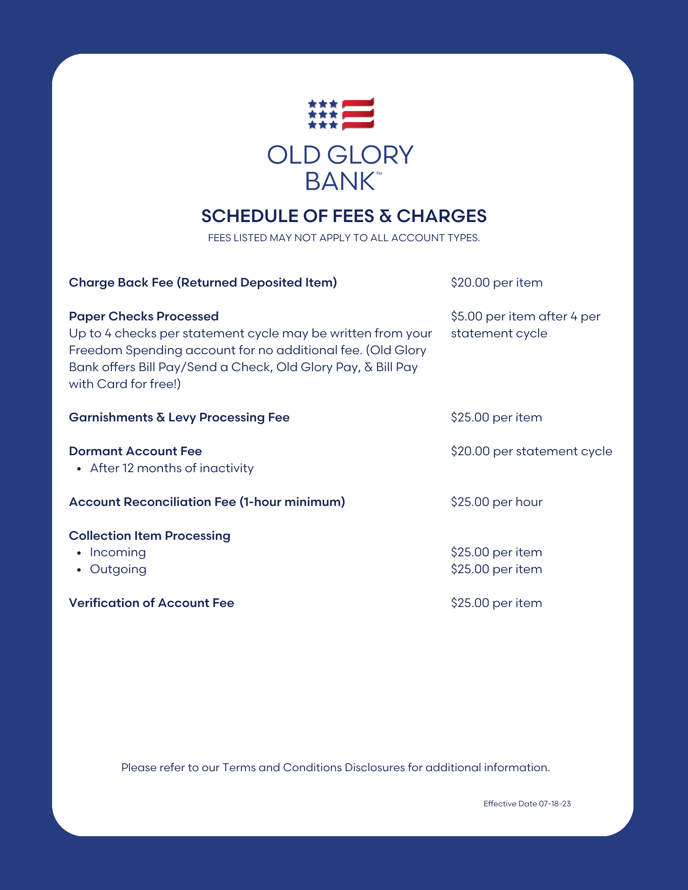 ---
Old Glory Bank™ and its family of associated trademarks are the property of Old Glory Intellectual Property Holdings, LLC.
Privacy Notice
Mobile Banking App Privacy Policy
Cookies Disclosure
Accessibility
FAQs
Customer Service
Terms And Conditions